Austin Urban
Director of Golf
Austin joined our team late in 2016 after a short run in the Boston financial industry.  During his first year Austin has made the pro shop more inviting with a new layout and a variety of new additions to the merchandise available for sale.  Austin has made the course specials more enticing while also trying to enhance the membership to one of the best in the area with an abundance of reciprocity additions and other amenity options.
He is responsible for cementing the first ever New York State Golf Association and Columbia County Amateur events held at Copake Country Club; two events hosted solely at top courses in New York State. 
To plan an event or talk to Austin about membership and rates please email proshop@copakecountryclub.com.
Austin is also a Licensed Real Estate Salesperson with Copake Lake Realty Corp and will take real estate inquires on his personal line at 845-891-1770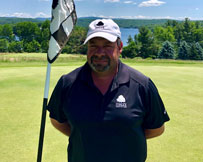 Mark Anderson
Superintendent
Mark took his first job at Copake Country Club over 35 years ago when he was a cart attendant at 12 years old.  He has seen the course transform through the hands of multiple owners and a variety of course management strategies.  He has been an active member of the golf community through his participation in the National Golf Course Superintendents Association of America and the New England Golf Course Superintendents Association, of which he is a former board member.
Mark took his turf education class at Cobleskill and received his BS in Aviation Business Administration. Mark has transformed the course over the years using his team of employees by focusing on green maintenance, fairway and rough display and keeping traps and tee boxes in good shape.  Mark is also a board member of the Philmont Rotary, serves as the Taconic Hills High School football coach, and is an active golfer in the community.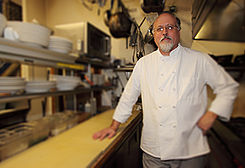 Glenn Strickling
The Greens' Executive Chef
Glenn took an interest in cooking at an early age.  While other boys and girls his age were running home from school to catch afternoon cartoons, Glenn was home watching The Galloping Gourmet.  Inspired by an article in Life magazine, he enrolled in classes at the Culinary Institute of America (CIA) in Hyde Park. Glenn has worked as a chef at Les Pleiades, a French establishment in Manhattan's Upper East Side before becoming a private chef for a prominent Park Avenue couple.
In 1993, Glenn moved from New York City to the Berkshires in Massachusetts to become chef for The Candlelight Inn in Lenox, then for John Andrews in South Egremont.  It was Glenn's enthusiasm for golf that brought him to Copake Country Club and The Greens restaurant where he creates fabulous menus while taking full advantage of local and seasonal produce, meats, cheeses, and spirits.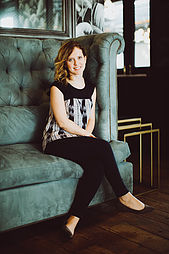 Kyleigh Zengen
General Manager and Event Coordinator
Kyleigh joined the team in 2013 and has since worked to build on the Club's reputation as a community hub, adding many annual events to attract locals and visitors alike to enjoy all that The Greens has to offer.  She has also grown the wedding side of the business, gaining Copake Country Club and the Barn at Copake Lake recognition as a destination spot for couples seeking a truly unique and memorable wedding planning experience.  Email Kyleigh to inquire about planning your wedding, tournament, fundraiser or family function on our beautiful property.  See what previous clients have to say about planning an event at Copake on WeddingWire.com.