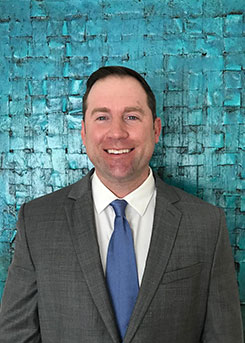 Kyle Bell
Golf Pro
Kyle, a resident of Kingston, NY, has worked at several golf clubs throughout the Hudson Valley as an assistant golf professional and assistant general manager. The list of golf clubs includes Wiltwyck, Nevele Grande, and most recently Mohonk Mountain House. In addition, Kyle has spent several years working as an assistant pro at the Club at Crested Butte in Colorado.  While there, Kyle was responsible for running the junior golf program, leagues, member clinics, and tournament administration.
Kyle received an associate's degree in Golf Complex Operations from the Golf Academy of America, and a Bachelor's degree in Aviation Business Administration from Embry-Riddle University. It is his hope that bringing his experience in the golf industry and his love for the game will help provide a seamless, satisfying experience to Copake Country Club members and their guests.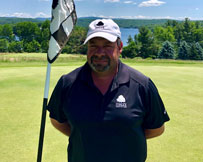 Mark Anderson
Superintendent
Mark took his first job at Copake Country Club more than 35 years ago, when he was a cart attendant at age 12.  He has seen the course transform through the hands of multiple owners and a variety of course management strategies. He has been an active member of the golf community through his participation in the National Golf Course Superintendents Association of America and the New England Golf Course Superintendents Association, of which he is a former board member.
Mark took his turf-education class at Cobleskill and received his B.S. in Aviation Business Administration. Mark has transformed the course over the years using his team of employees by focusing on greens maintenance and fairway and rough display, while keeping traps and tee boxes in good shape. Mark is also a board member of the Philmont Rotary, serves as the Taconic Hills High School football coach, and is an active golfer in the community.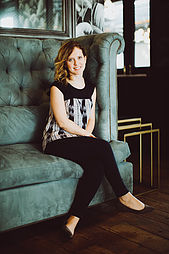 Kyleigh Zengen
General Manager and Event Coordinator
Kyleigh joined the team in 2013 and has since worked to build on the club's reputation as a community hub, adding many annual events to attract locals and visitors alike to enjoy all that the Greens has to offer.  She has also grown the wedding side of the business, gaining Copake Country Club and the Barn at Copake Lake recognition as a destination spot for couples seeking a unique and memorable wedding-planning experience. Email Kyleigh to inquire about planning your wedding, tournament, fundraiser, or family function on our beautiful property. See what previous clients have to say about planning an event at the club on WeddingWire.com.