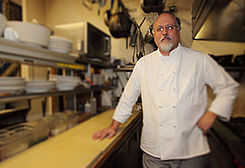 Glenn Strickling
The Greens' Executive Chef
Glenn took an interest in cooking at an early age. While other boys and girls his age were running home from school to catch afternoon cartoons, Glenn was home watching The Galloping Gourmet. Inspired by an article in Life magazine, he enrolled in classes at the Culinary Institute of America (CIA) in Hyde Park. Glenn has worked as a chef at Les Pleiades, a French establishment in Manhattan's Upper East Side before becoming a private chef for a prominent Park Avenue couple.
In 1993, Glenn moved from New York City to the Berkshires in Massachusetts to become chef for The Candlelight Inn in Lenox, then for John Andrews in South Egremont. It was Glenn's enthusiasm for golf that brought him to Copake Country Club and The Greens restaurant where he creates fabulous menus while taking full advantage of local and seasonal produce, meats, cheeses, and spirits.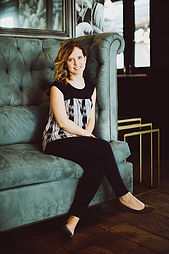 Kyleigh Zengen
General Manager and Event Coordinator
Kyleigh joined the team in 2013 and has since worked to build on the Club's reputation as a community hub, adding many annual events to attract locals and visitors alike to enjoy all that The Greens has to offer. She has also grown the wedding side of the business, gaining Copake Country Club and the Barn at Copake Lake recognition as a destination spot for couples seeking a truly unique and memorable wedding planning experience. Email Kyleigh to inquire about planning your wedding, tournament, fundraiser or family function on our beautiful property. See what previous clients have to say about planning an event at Copake on WeddingWire.com.