The Hillsdale VFW Veteran Memorial Park
Plaques are $150 each. Click here to download the form.
There is a strong military veteran presence among the 60,000+ residents of Columbia County, and many of them are regulars of Copake Country Club and the Greens Restaurant. Our first appreciation shown toward veterans began many years ago with our offering of a large discount on golf for all veterans. Soon after, the mention of a 75-foot-tall flagpole and veteran park got rumors spinning, and the patrons of Copake Country Club began envisioning a project that would actually come to fruition. With the hard work of Hillsdale VFW member and longtime Copake CC member Frank Zacarolli, along with many others, the veteran park began. A hole was dug and a 75-foot pole boasting the great American flag was erected. After the flagpole came a large veteran wall, displaying plaques with the names of those living and deceased who have ever served in the armed forces. The veteran park is open to the public and located just a short walk away at the top of the hill behind our 1st hole. It is a place that can be used to reflect, honor, pray, eat, read, or just take it all in. The wall serves as a visual reminder of the many great men and women who have served the United States of America.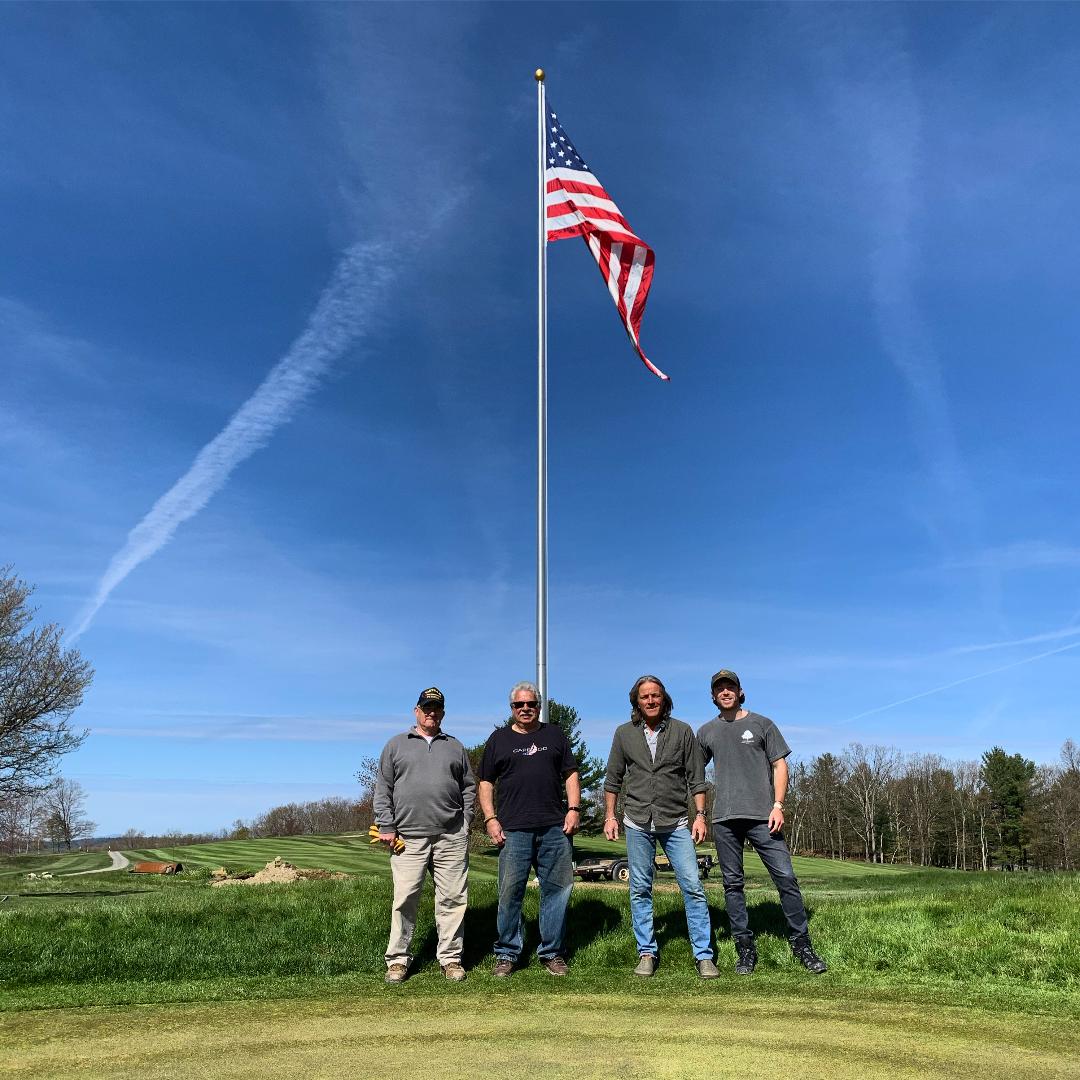 Pictured from left: Jim McArthur, Frank Zacarolli, Jon Urban, Austin Urban
The Urban family and Copake Country Club are deeply grateful to all of the people who donated their time, equipment, and services to get the park completed:
Hillsdale VFW Member Frank Zacarolli
Hillsdale VFW Member Jim McArthur
Mark and Mark Jr. Stuerwarld Masonry
Conrad Coons Crane 
F.H. Stickles Concrete 
Ron Jacobson Excavation